14 Oct

VPNY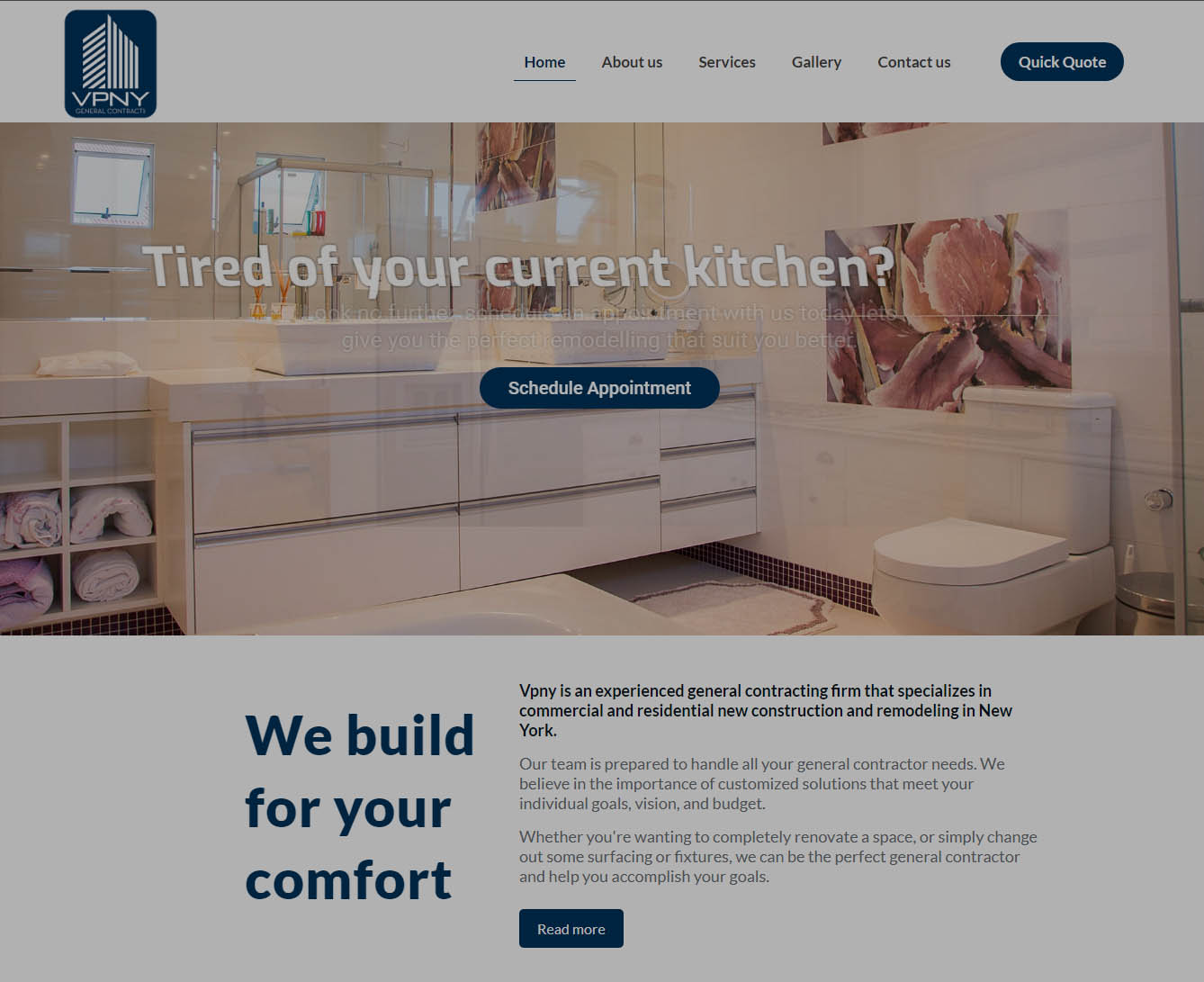 VPNY is a general contractor company that specializes in general interior remodelling e.t.c. They discussed their project with us including who their target audience is.
We created the website which is a 5 pages website, with a well-positioned "Quick Quote button" on the header and on the landing page it has a sliding banner, with a brief text describing some of the services of the company, followed by short story about the company and outline of major services that are being provided by the company. We used an interactive zoom image with a nice image hover interactivity which shows the description of each service depicted by the image, this is necessary to outline the services for better user experience.
A clear call to action section follows at the bottom before the footer with a minimal but communicating box design.
Other pages on the website include services page where all their services were clearly listed with a nice layout together with clear and high-resolution images.
The contact page has clear and well-defined contact details and contact forms where customers can request for more information about their services.
Also a dedicated page that talks about the company, their mission and vision.
Important features
Catchy Banner
Social media integration
Static call to action phone icon which shows on all devices
Strategic positioning of CTA buttons
Advance Combination and Use of Brand colors
Comprehensive Contact Page
Cross browser compatibility
Responsive on all devices