14 Oct

Optimum Supply Chain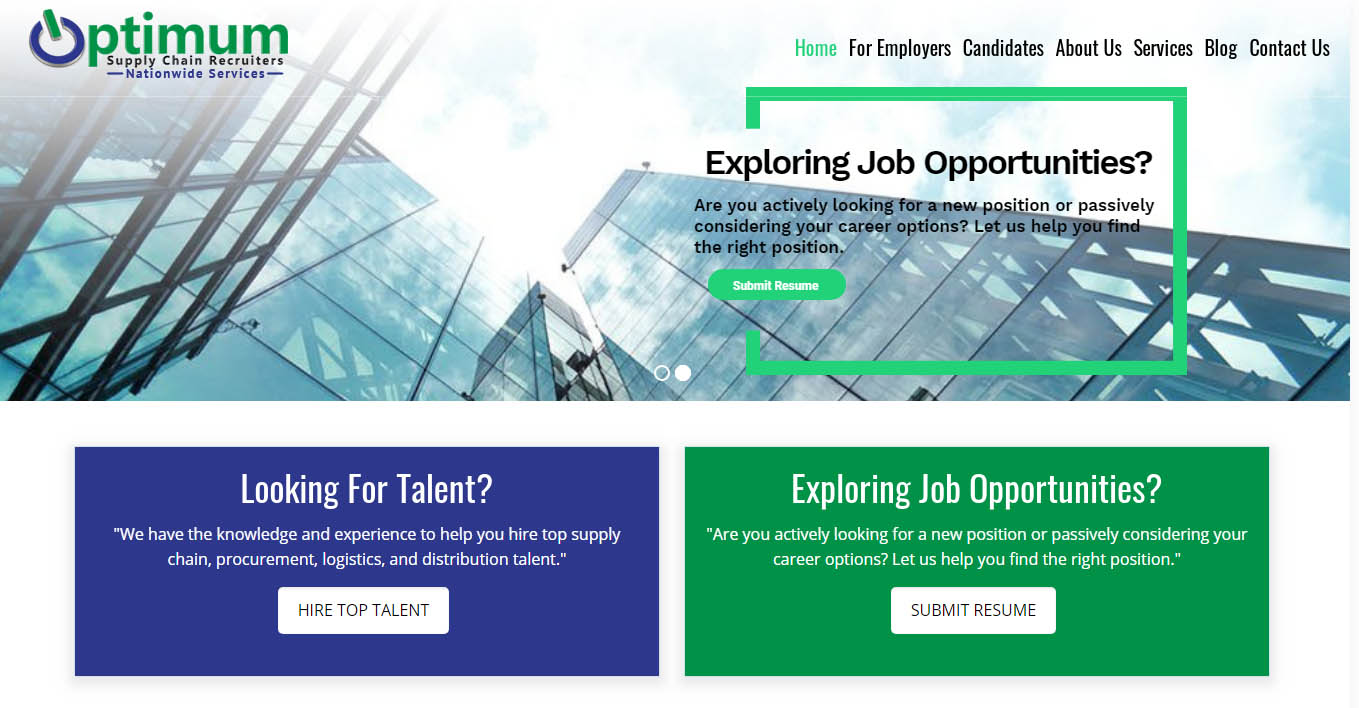 Optimum Supply Chain is a recruiting service that specializes in finding top candidates in the Supply Chain, Procurement, and Logistics disciplines. They tabled their requirement before us and require us to create a job website which will serve as a bridge between job seekers and recruiters.
We created the website with outstanding features. A membership feature where job seekers and recruiters can register, login and log out.
Firstly, we have a page where job seekers can upload and submit their resume, and get resume tips just before applying or matching them with a recruiter. They can automatically submit their details online for a reference check and for recruiting purpose.
Secondly, The Employers have their dedicated page divided into different sectors where they can get matched with job seekers, review application and drop employment details and requirement.
Thirdly, A blog section on the homepage with a short story and a read more button linked to the main blog page. A dedicated blog page where job tips and other jobs related news are posted for users to read and digest.
Furthermore, The services were listed with interactive image tiles, flipping when hovering on and showing details of the labeled services. with a CTA button linked to the services page.
Important features
Membership Sign-up/sign-in functionality
Document Upload and Download feature
Catchy Banner
Job Listing by category
Advance Combination and Use of Brand colors
Newsletter Signup Form Integration
Comprehensive Contact Page
Well Positioned Call To Action buttons
Cross browser compatibility
Responsiveness across all platforms