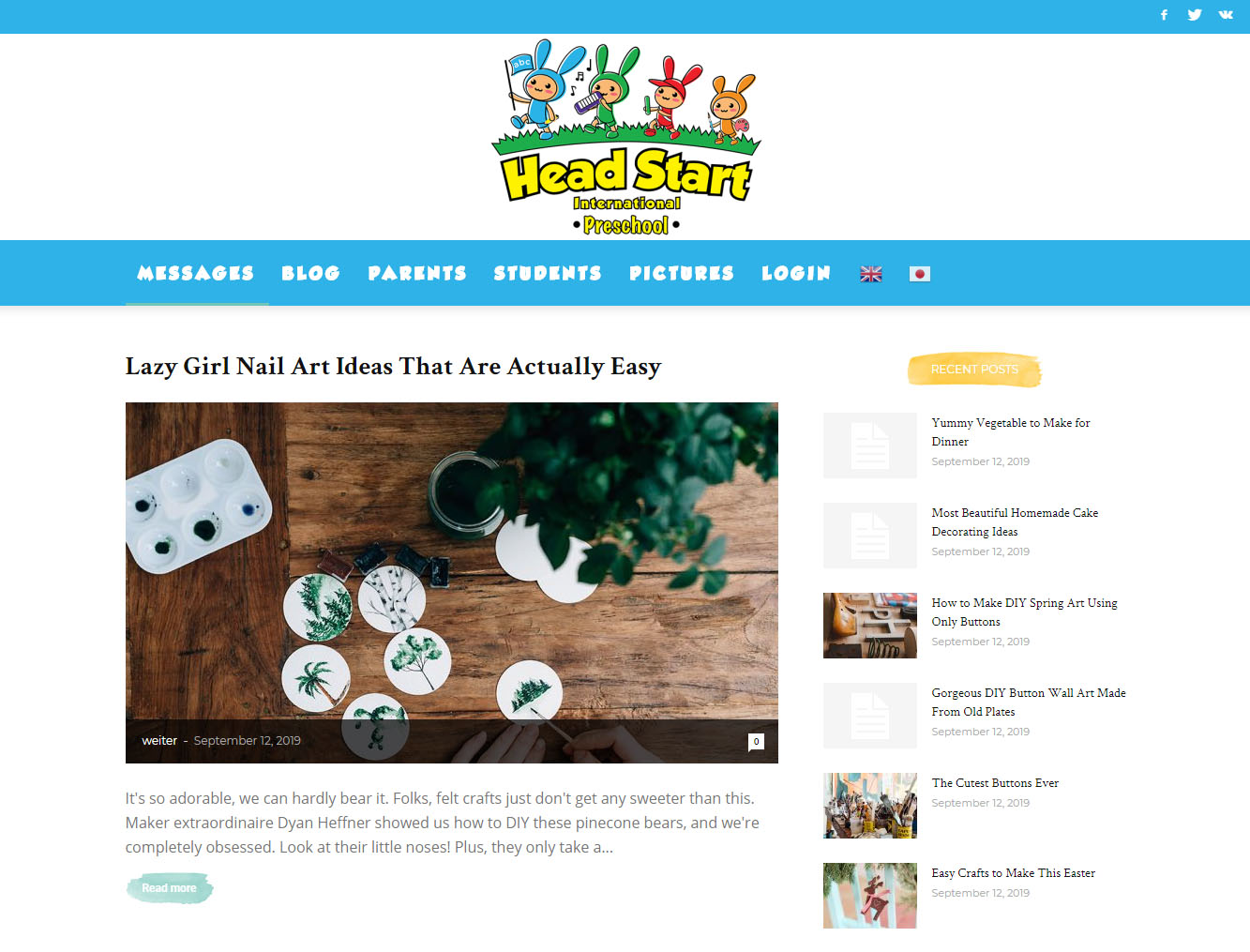 14 Oct

Head Start Pre-School

Head Start Pre-School is an educational blog and its based on membership. They offer private and premium services to their client. We noticed that their target audience are kids so we created the website firstly restricted based on their membership levels, users have access to specific and defined post and content which is set by the admin. Users each have their private dashboard where they can access their personal information, access to join and leave a specific group assigned to them by the admin. They can also private chat other members based on the access level set by the admin. The website was created with the users in mind. User experience from login page to accessing dashboard is so much easy without hassle for the target audience. The website has two language integrated on it which are Japanesse and English.
Important features
Membership Feature Integration(Peer to Peer)
User Login
User Landing Page Dashboard(Just like Facebook dashboard)
Creation of over 20 Private or Public groups.
Social Media Integration.
Multi-language Integration (Japanese and English).