10 Oct

Blossom Speech Language School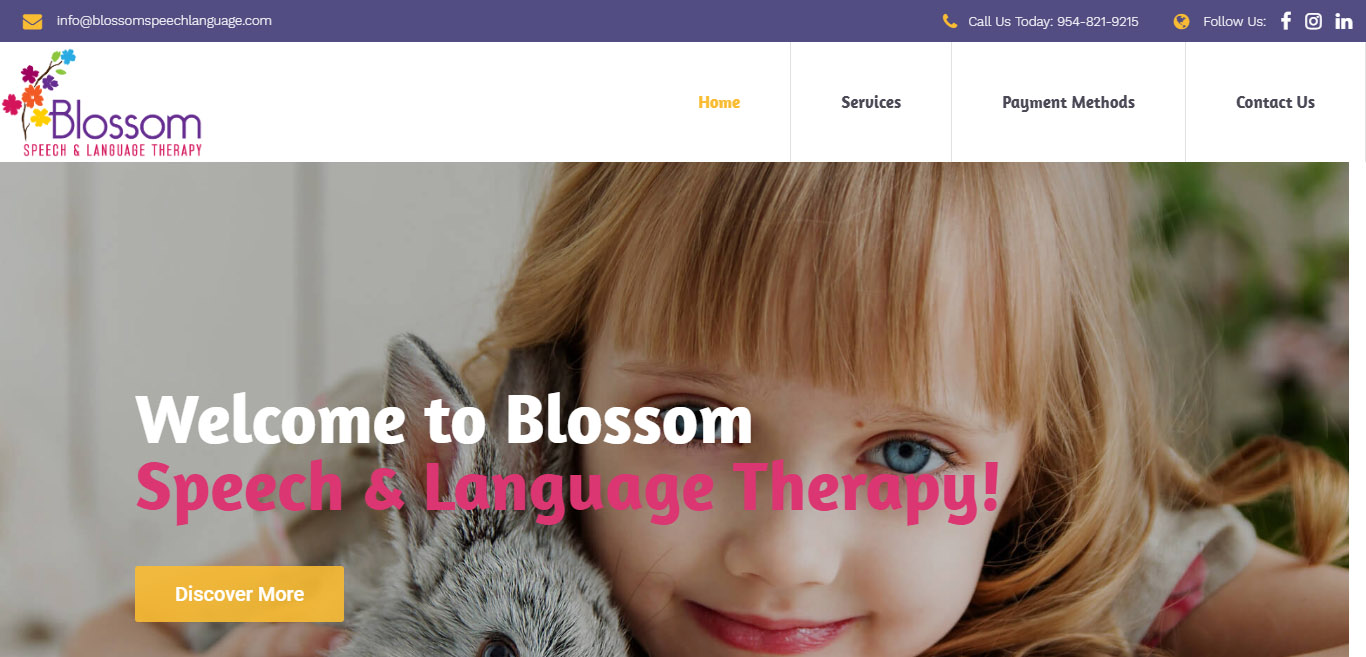 Blossom Speech And Language Therapy is a NGO organization that is constantly striving to help people of all nations get through tough circumstances. They engages with people that are dealing with adversities such as hunger, lack of resources for everyday survival, unexpected circumstances that displace and create huge financial burdens and disparity. As a solution to this ongoing problem, they give access to everyday resources such as sanitary items, healthcare, educational, clothing, and food supplies and community improvements.
They seek to make their organization accessible from anywhere around the world and that is why they trusted their online presence with us.
Important features
Donation(One time and recurring)
Newsletter Signup
Catchy Banner
Advance Combination and Use of Brand colors
Comprehensive Contact Page